Hey guys! I have a Savage Garden poster I'd like to sell. I bought it on eBay and the seller sent me the wrong print. It's still beautiful, it's just not the one I ordered. I kind of forgot about it for almost two years now, and I'm trying to de-clutter my room so I'd like to find it a new home where it will actually be hung on the wall!

The poster was taken out twice, once when I first got it and once a week ago when I was going through all my poster tubes. Otherwise, it's in the exact same new condition it was when I received it myself.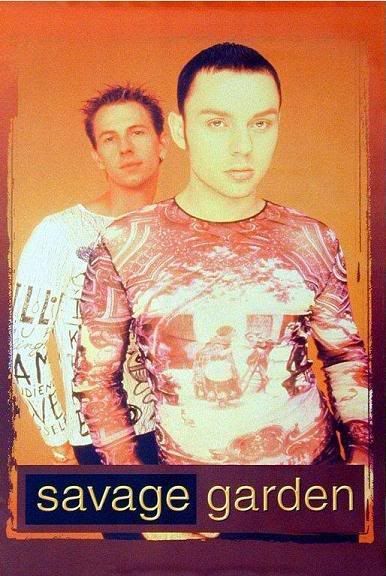 (this pic is taken from the internet so I didn't have to mess with the poster to get a photo of it, but I assure you it is this picture, exactly.)

I originally paid $10 USD for this poster, but I'm only asking $6 USD. (for domestic shipping that puts you at $11 total, which is cheaper than any poster site I've found selling this print.)

Shipping may vary based on your location. I'm located in New Jersey, USA. For shipping within the US I prefer Priority Mail, which is about $5. If you're located outside the US or prefer another shipping method, let me know! I'll ship anywhere. :)

I prefer PayPal for payment.

Thanks! my e-mail is on my userinfo if you have any specific questions.